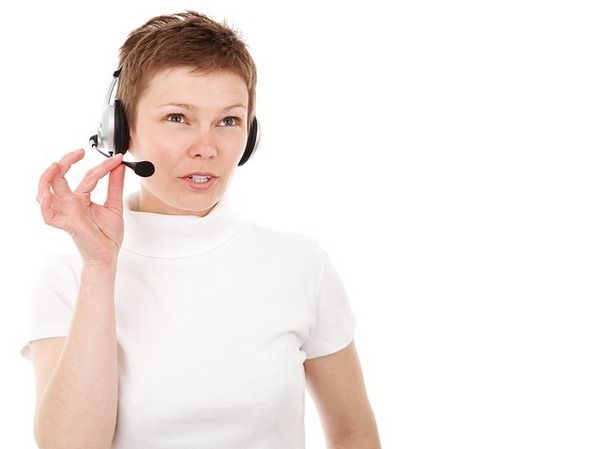 If you're in a service business, how well do you follow up with clients? How do you keep in touch with them and maintain the relationship? If you're anything like me, you have room for improvement.
Yesterday I had a consultation with a client who is setting up her coaching business. She wanted to find a solution to track her clients so she could stay organized. This is a great way to impress potential clients and personalize your service.
The formal name for tracking client relationships is Customer Relationship Management or CRM. I researched over a dozen CRM services and selected four of my favorites for someone who is just starting out.
The Features
Before we get to the services, it's important to understand that your needs are different than mine. I wish I could tell you exactly which one will be ideal for you, but without knowing more details about you, I can only speculate. However, I can tell you what features to be aware of when you're looking at CRM solutions. These are the features to consider.
Can you export your data?
You never want to be locked in to a service, any service, not just CRM. If you want to switch to another service, you should be able to easily export all of your contacts. If there's no way to export your data, I strongly recommend you don't use the service to begin with. You're only creating headaches for yourself later on.
Integration with other services
Many of these services can integrate with other services, such as email list providers. Instead of exporting and importing, the integration will automatically add users to your CRM when they subscribe to your list. Make sure the CRM you're looking at integrates with core services you're already using.
You like using it
A service might have all the bells and whistles, but if it's difficult to use or you just don't enjoy using it, look elsewhere. You want to find a service you look forward to using, or at the very least don't mind using. Otherwise, no matter how good your intentions, you'll find reasons to avoid it. And that defeats the whole reason to have a CRM solution.
Cost
I don't know what you're willing or able to pay, but the cost is a big factor in many people's decisions. If you choose free service, you may have to deal with advertising or requests to upgrade. The service could also close down due to lack of funds. I've had this happen to me, and it made me realize that just because a service is free doesn't mean you it's the best option. At the same time, expensive solutions aren't always better.
Number of clients
The number of clients is often the primary factor for the price. If you expect to have a lot of clients in the near future, make sure you're comfortable with the price you'll be paying with that number of clients. Some services may start out with a low price that increases dramatically once you hit a certain threshold.
Free trial
There's no better way to get to know a service than to try it out. It can be time-consuming to try a bunch out, but you can often get a pretty good idea of the service based on features and screenshots. Once you've narrowed the list down, kick the tires and see how you like using it. Sometimes the features on the box don't do a service justice.
Number of users
The number of users is another factor in the pricing. But these are referring to administrative users, like yourself. Since you're reading this site, you're probably a solo enterpreneur and one user is all you need. But if you happen to have several employees who will be managing your client database, take note of how many users are supported at the varying price points.
Storage space
Text doesn't take up much space, so this isn't a big deal unless you're going to be adding attachments like photos or large documents. The more space you use, the higher the price.
Other features
I've focused mainly on the core contact management side of CRMs. Consider how you will use the service and look at additional features like custom fields, reporting, task management, automated pipelines and workflow. If that's not enough, there are other features to consider like security, customer service responsiveness, online help and documentation, mobile solutions and social media integration.
It may seem like a lot to take in at first. Scratch that, it is a lot to take in at first, but once you've gotten familiar with the basic service, some of these "extra" features could save you a lot of time and help you improve your business relationships.
Insightly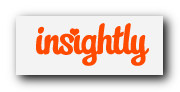 Insightly is the service I use. Their free tier supports up to 2,500 records, 200MB of storage and 10 custom fields. The main downside of the free version is it doesn't have Mailchimp integration. The first paid tier is $7/month for 100,000 records, unlimited storage and users, custom branding, and Mailchimp integration.
I like the layout for the most part, but I wish the notes fields were larger and had better formatting. I like that it has reports and task lists, but I haven't used them yet. Their search is quite good. The sidebar is a little busy for my taste, but that's just due to all the features they have. I think their dashboard could be more useful, but it's a minor complaint.
Capsule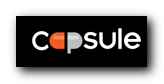 Capsule is simple but in a good way. It may not have all the features, but it has enough to be a reasonable contender. The main negative is that the free plan is tiny compared to other services. You get a spoon-sized 10MB of storage (a few large file attachments would fill that up) and 250 contacts. Their paid plan, at $12/month with a free 30-day trial, comes with 2GB of storage, 50,000 contacts and integrates with Mailchimp, among other services.
I like the layout of the contacts page, I like how they allow you to set an about section to give you context on a client. You can format the notes section too. If only I could blend Insightly and Capsule's features. Their search is limited to name and phone number. I wish it included email address.
Zoho CRM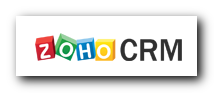 Zoho CRM also has a free option. They have an entire office suite in addition to the CRM, so they know what they're doing. Their free plan lets you have 5000 records. Their paid plans have a large number of additional features and integrations.
Zoho CRM pricing and plan comparisons
HighriseHQ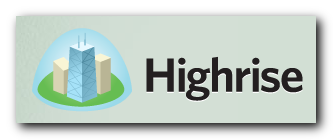 HighriseHQ doesn't have a free plan, but they have a 30-day trial. They Basic plan is $24/month with 5,000 contacts and 5 GB of storage.
It's made by the same company as Basecamp, a popular project management tool. They recently redoubled their efforts on Basecamp, even going so far as renaming their company to Basecamp from 37 Signals. I'm not sure what that means for HighriseHQ, but assuming it stays around, it's a good option.